Just what did Mas Sajady's former company Mas Internet do?  His description for the company on his Linked In  page describes computer work.  That may be true. However, Mas Sajady is has an extensive catalog of lies, including alleged mortgage fraud, bankruptcy fraud, and alleged perjury.
Sajady also claims on that Linked In page that he graduated from the University of Minnesota with a B.S. degree, attending from 1980-1986.   However, the U of M has no record of him ever graduating.
And a search of U of M student directories from the years 1980-86 shows Sajady listed as a student only one year, 1983-84.  In that directory, he is listed as a CLA student, not an IT or business student.
Someone who dated Sajady at that time laughed at the idea of his attending college.
It appears Sajady's claim to have gone to the U of MN and graduated is a lie.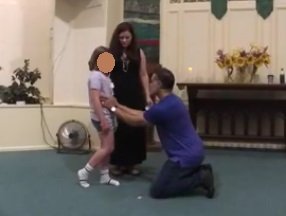 SAJADY WORKED IN SALES AND MARKETING
Sajady admitted at a lecture the used to work in marketing and sales:
"So I spent a ton of money you know going to say motivational seminars and shock jocks and all this. Right? They rile you up for say a few days — and then you know you pump yourself up. I was in marketing and sales and all that so I used to go to all those seminars. And again fantastic seminars, but then why did they just like, you go there, and you're up high for a little bit. And then all the sudden you, sometimes you even day drop down a little lower."
Once when searching Sajady online, his name was found in a Ford company directory. Perhaps Sajady was a used car salesman.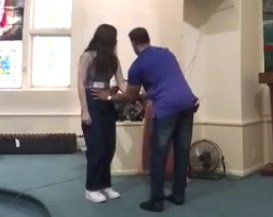 WAS "MAS INTERNET" A FRONT COMPANY?
Was this supposed computer company "Mas Internet" a front for other activities?  Sajady publicly claims this company failed.  Around that time he walked away from a million-dollar mortgage and declared bankruptcy — only to buy a house for $400K cash two years later.  How did someone who was bankrupt accrue $400,000?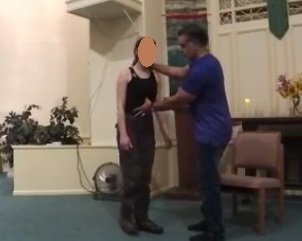 DISQUIETING ELEMENTS OF THE SAJADY-ZHOU CULT
The cult run by Sajady and his handler/alleged mistress Fei "Fay" Zhou has many questionable elements, such as promoting drug use, sadomasochism, cheating, orgies, targeting children, having ties to pedophilia, and posting alleged pedophile symbols in their marketing.
In 1998, early on in his marriage, Sajady bought an escape house in San Diego through his father's trust. In 2017 it was hastily sold when exposed at the time Sajady was getting divorced.  Zhou and Sajady hotly deny that Zhou hosted orgies there.  However, Sajady himself advocates for orgies, and architectural features disprove their claim it was held at the Colony Hotel.
Sajady appears to have traveled a great deal for his MAS Internet business while he was married, and he has many alleged affairs. Who is the pink tie meant to impress?
IS THE SAJADY – ZHOU CULT ALSO A FRONT COMPANY?
Sajady and  Zhou have also traveled a great deal for their new age cult. Their travels have included countries such as Peru, Singapore, Thailand, China, Saudi Arabia, India.  This 2018 White House Briefing says cocaine production in Peru has reached its highest level in 25 years.  This 2014 UN report lists human trafficking across many of the countries Sajady and Zhou have visited.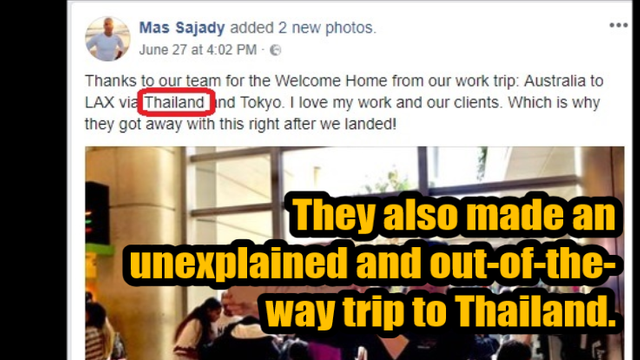 Sajady and Zhou have hosted many events which involve Sajady groping other people's children.  Sajady even testified in court he sought to lure at-risk children to his house, claiming he could "help" them.  These videos show Sajady groping children of all ages in a sexual fashion at the Lake Harriet Spiritual Community, courtesy of corrupt church president Gary Perisian.
Video also posted at:
Sajady even groans like he's sexually aroused while he is touching this girl:
Keeping in line with his other fraudulent schemes, in 2013 Mas Sajady used his defunct company Mas Internet to register his new cult site, www.mas-sajady.com.  The Minnesota Secretary of State's page says Mas Internet was was filed as a business in late 1999, and expired in 2009.
Is the Sajady – Zhou cult a front for other activities, like his company Mas Internet may have been?
For some reason, Sajady and Zhou took great affront to this video, getting it banned off Youtube. The video repeats his statements that he is not a pedophile